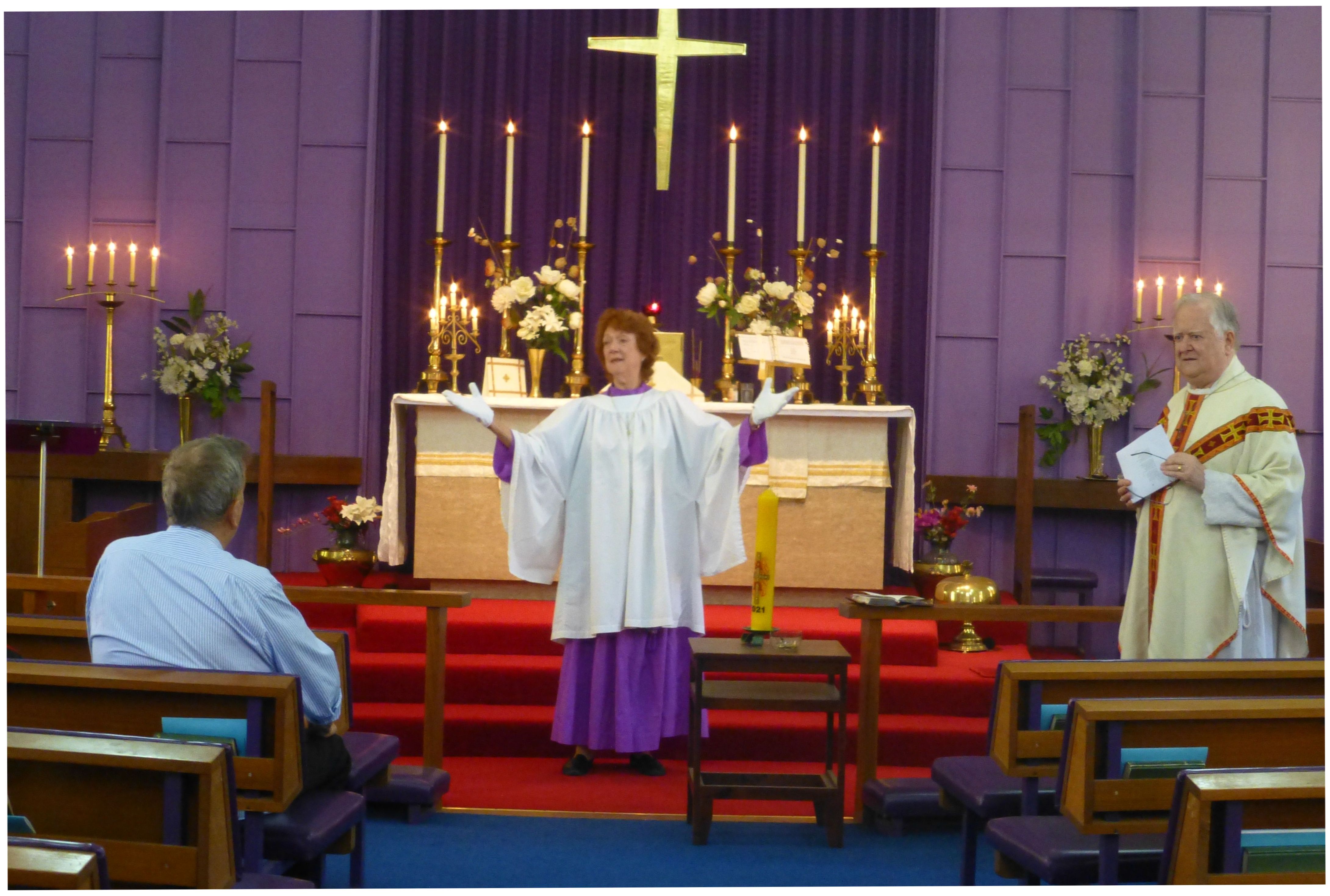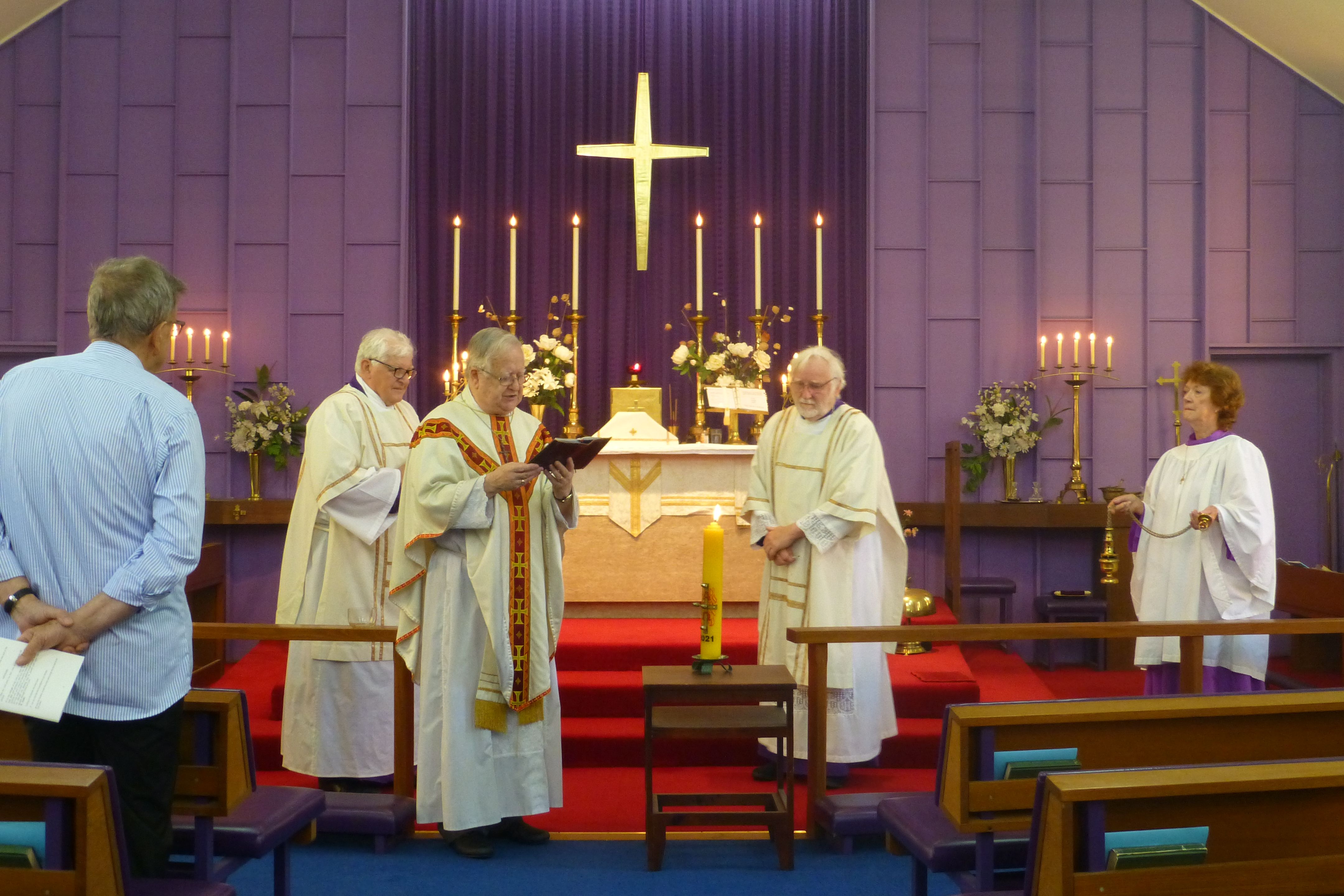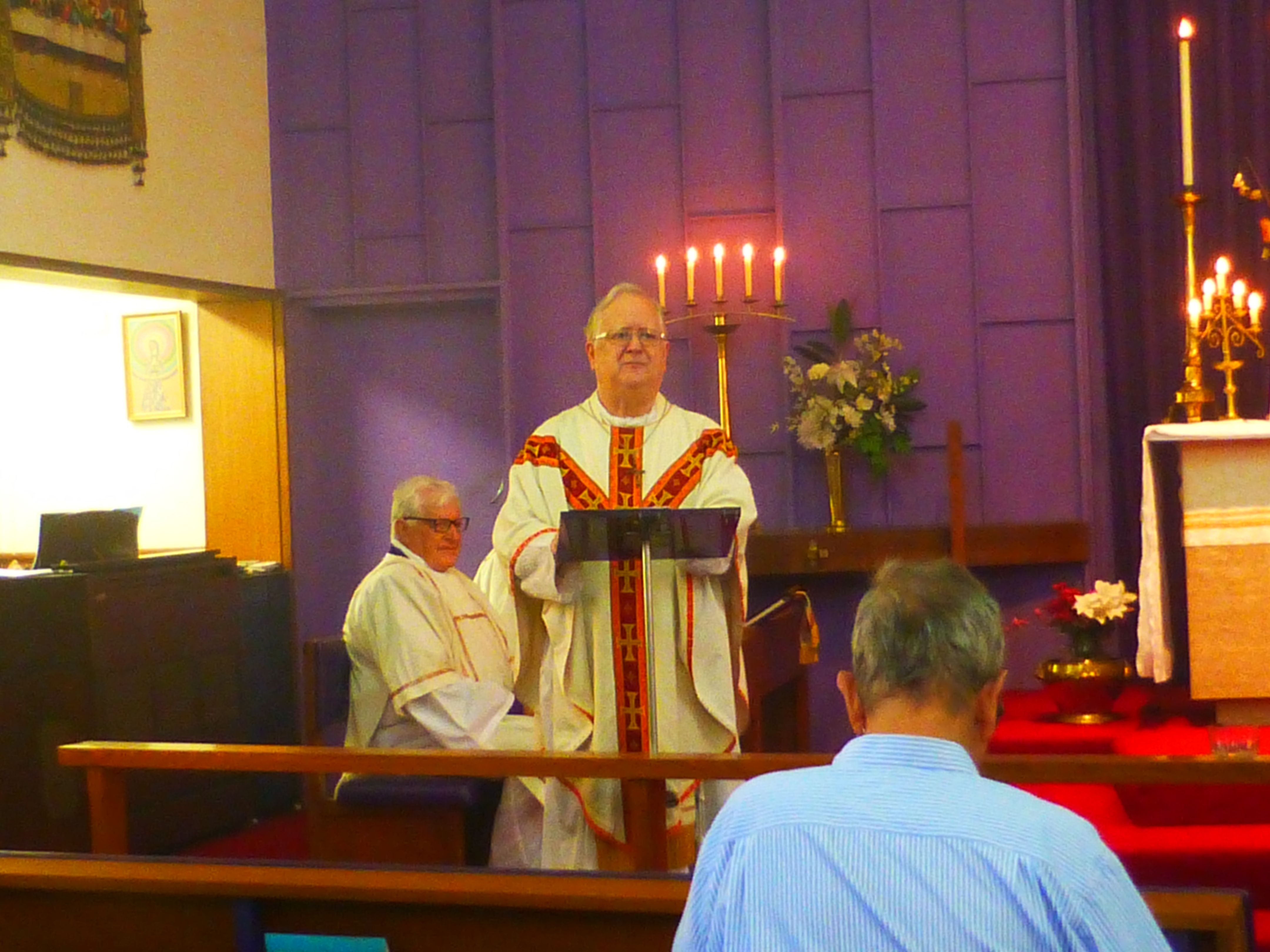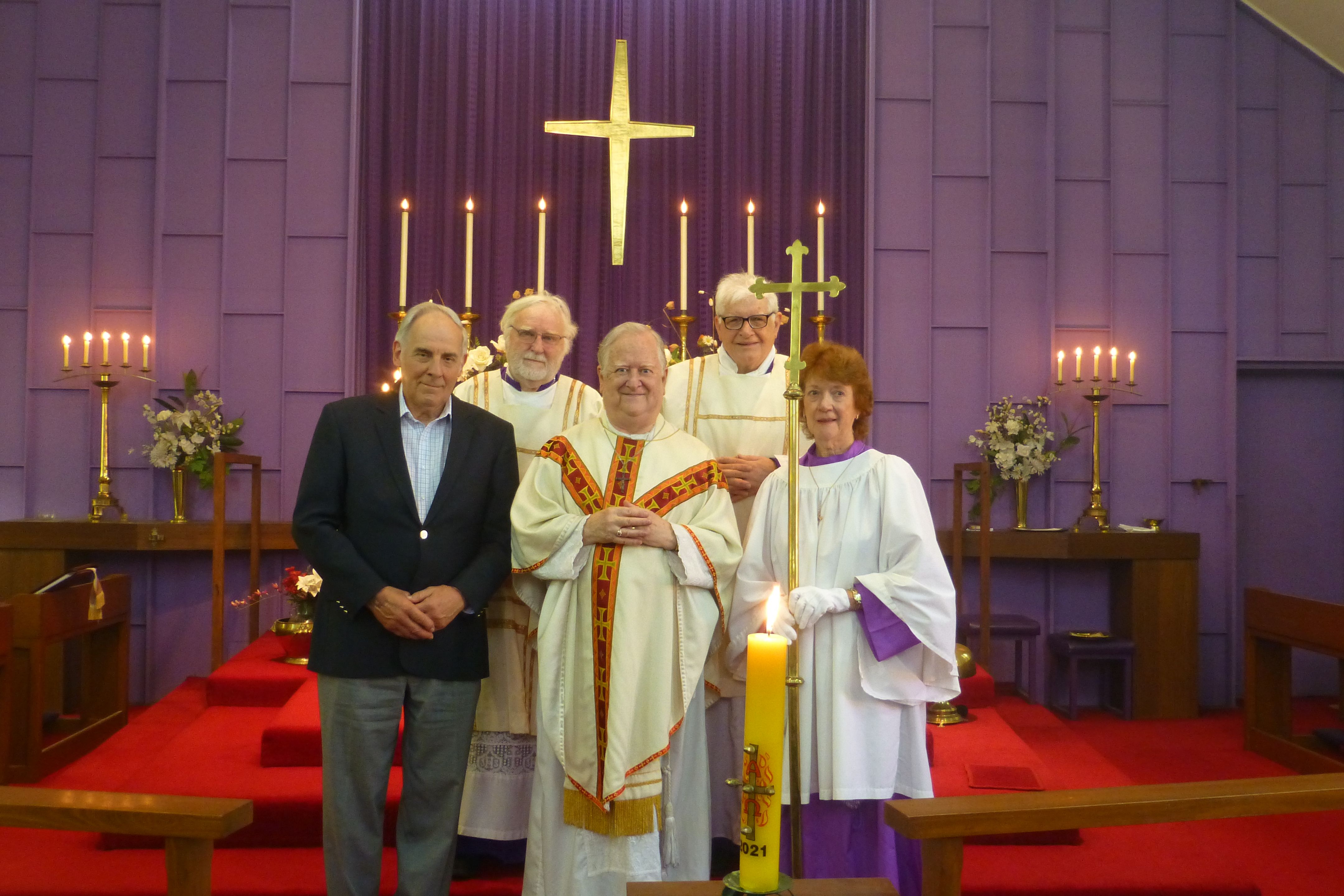 Picture 1
Prior to the beginning of the service, Blanche Lough gave the Easter Greeting to the people: "Christ is Risen", responded by the congregation "He is Risen indeed".
Picture 2
Immediately following the Processional Hymn, Fr Fred Shade, assisted by his sanctuary team, blessed the Paschal Candle.
Picture 3
The Vicar presents his reflection on the Mystery of Easter.
Picture 4
The sanctuary team:
Back: Rev. Russell Cole, Rev. Alan Davis,
Front: Len Lacey (organist), Fr Fred Shade (Vicar), Blanche Lough.
It has been a long time since the parish witnessed a High Celebration.